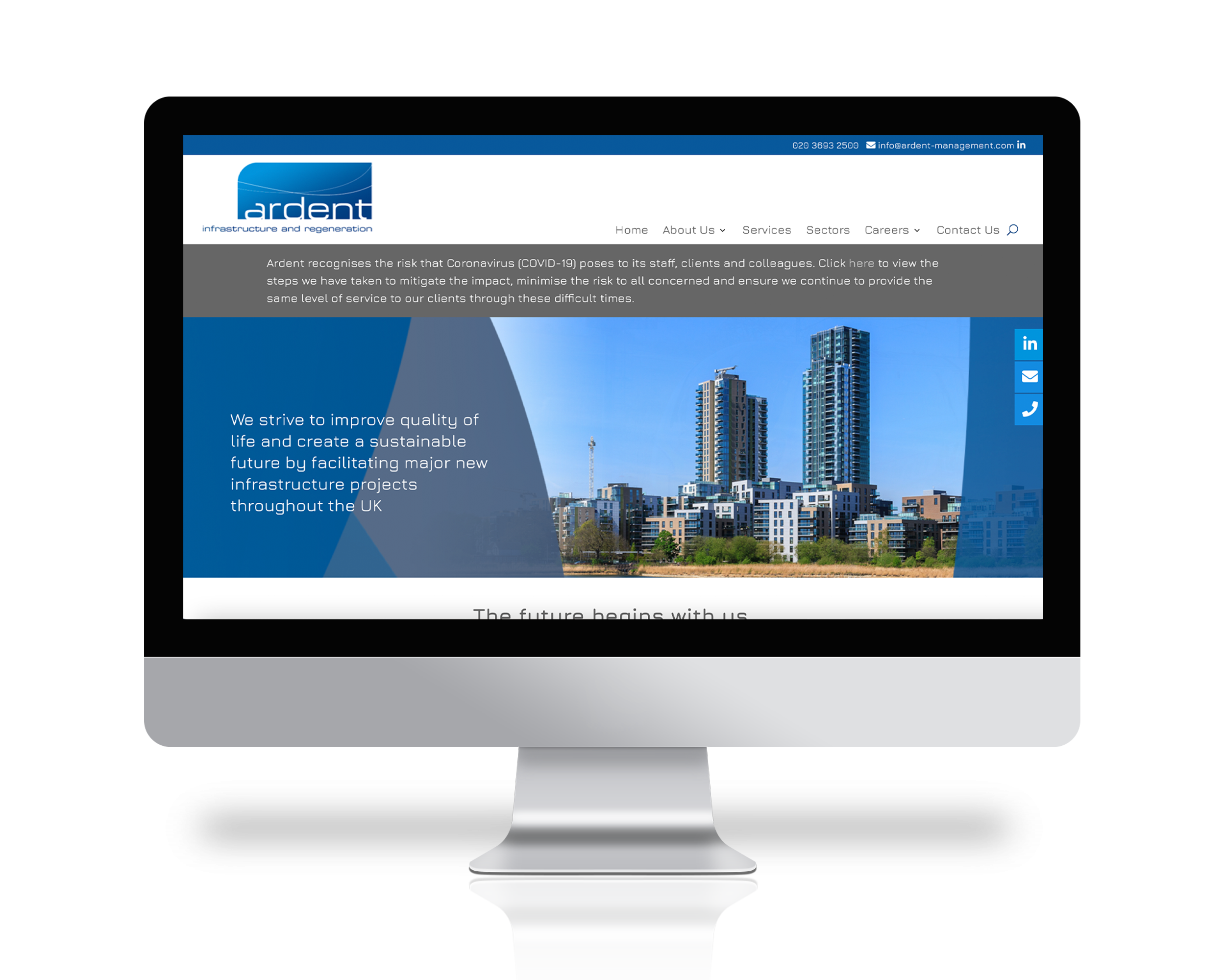 Website Design
Ardent Management

Founded in 1992, Ardent is the market leader in Land Assembly & Compulsory Purchase operating throughout the UK. Ardent delivers a range of services including landowner engagement, valuation, land acquisition and option agreements, land referencing, compulsory purchase and compensation. They are headquartered in London but operate all over the UK.
This large site has over 30 pages and features contextual menus, enabling visitors to quickly reach the parts of the site they are interested in.
The client manages the news feed and careers page demonstrating the flexibility of the WordPress platform.