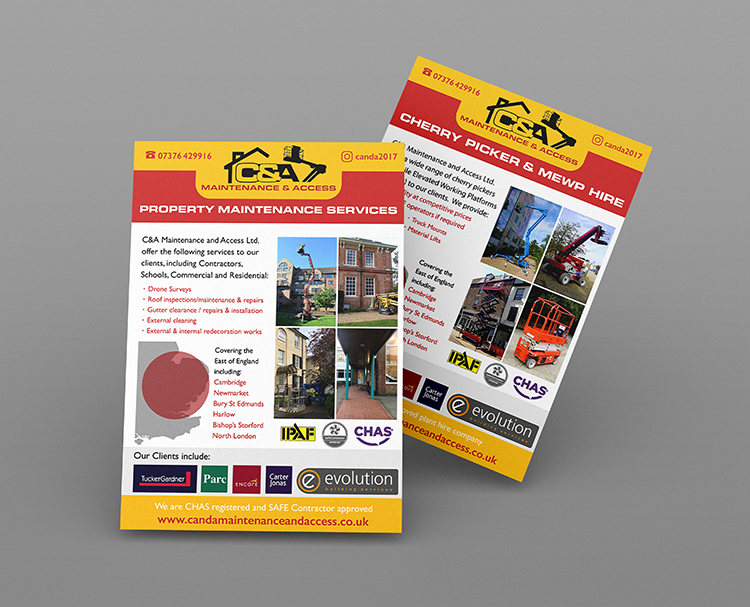 Flyer Design
C&A Maintenance

The client needed some promotional material to help them grow their business locally, we proposed that they have some handout type flyers to post through doors and give out to potential clients. 
We went ahead and designed a double sided flyer for them containing all of the content they wanted to advertise, whilst using some of their own images to help promote their services.
The client loved the outcome and used the flyers to advertise their service which resulted in generating more work for them.