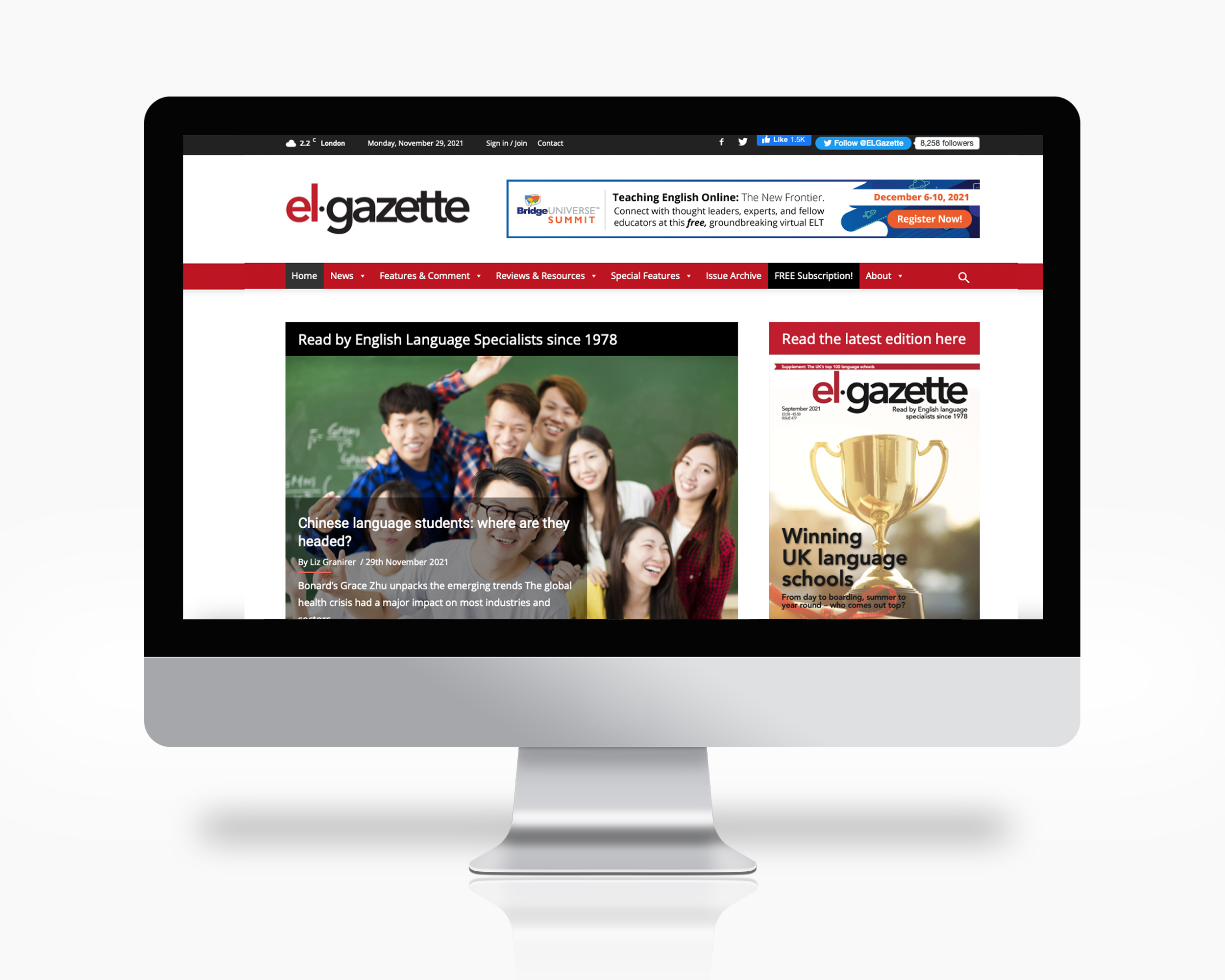 website design
EL Gazette

The EL Gazette is well-known magazine for English Language teachers.
It commissioned Nextnorth to rebuild its website as part of a wider strategy of making their content available online.
The magazine is now accessible in a digital "flip book" version and the website is now set up to deliver additional services to the magazine's readership.