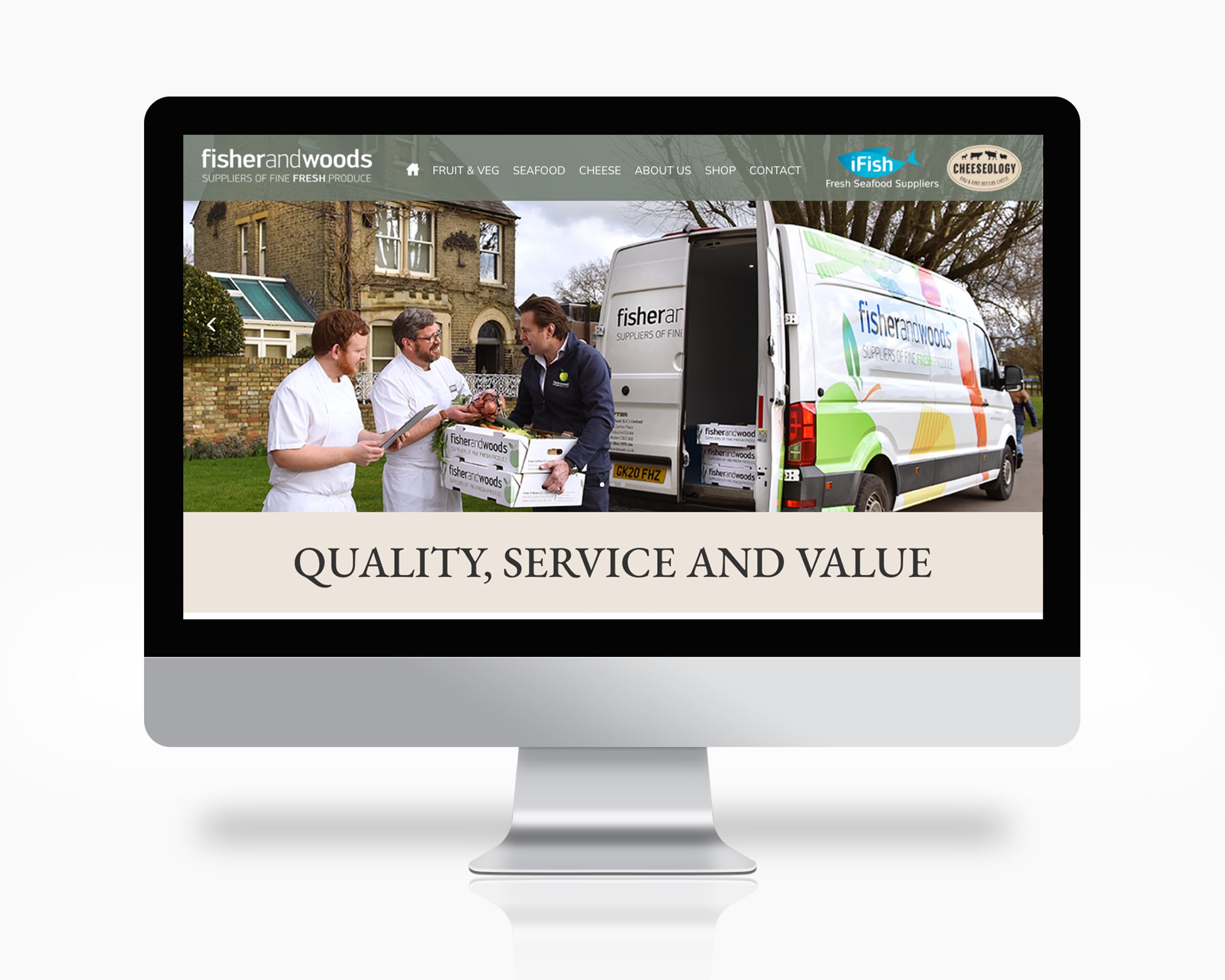 Website design
Fisher and Woods

Fisher and Woods is a supplier of fresh foods to hospitality businesses in the east of England and London.
Their website was designed in association with Creative Fire and features bespoke photography by Stephen Bond.
We currently provide ongoing email marketing and social media support to the business, developing their brand and reaching out to new customers.