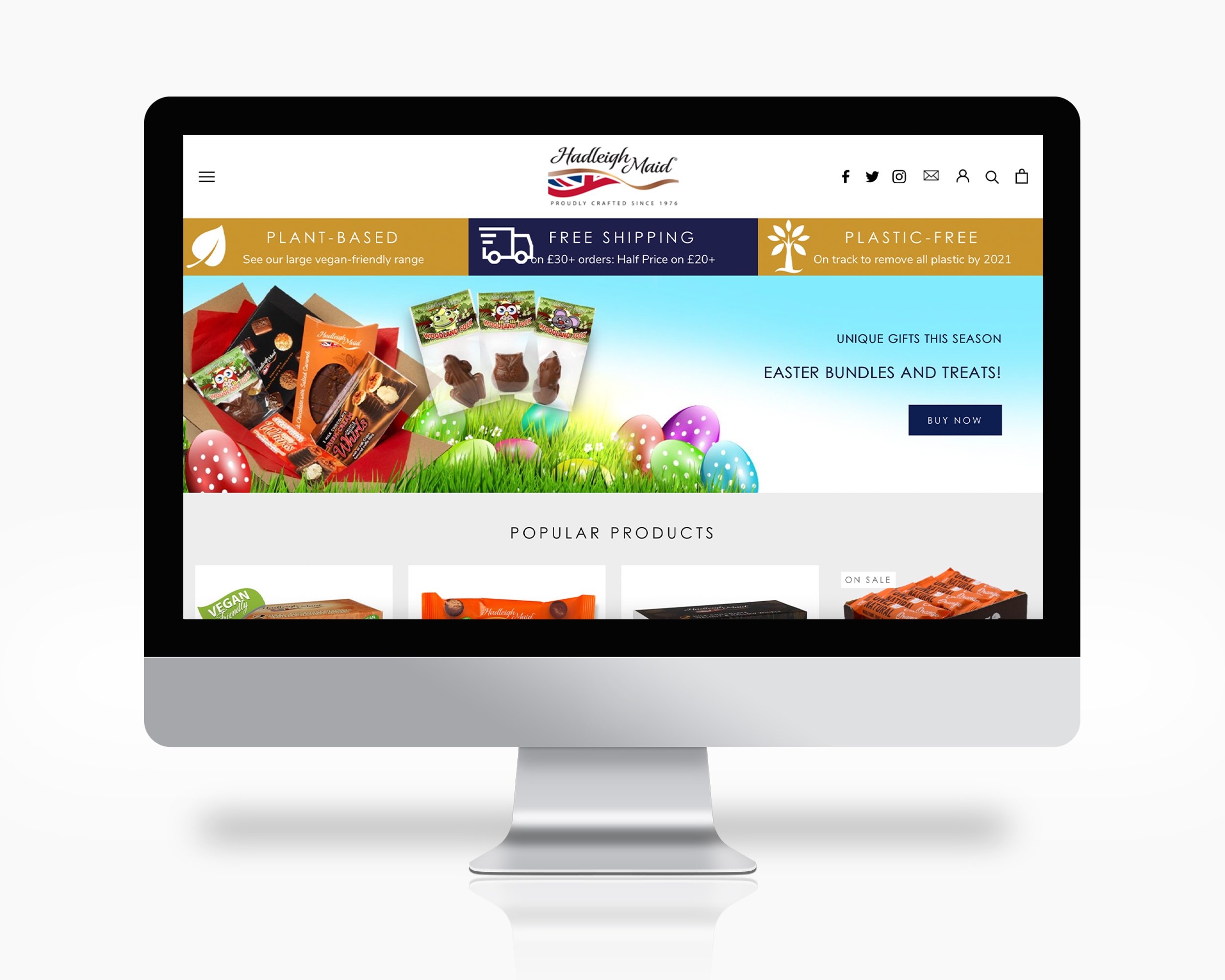 Hadleigh Maid manufacture a range of tempting chocolate treats at their base in Hadleigh, Suffolk.
Nextnorth revamped their website four years ago and have since added an online shop built in Shopify.
Hadleigh Maid use social media pro-actively to market their product range and Nextnorth support this activity by updating the website with new images and special offers.