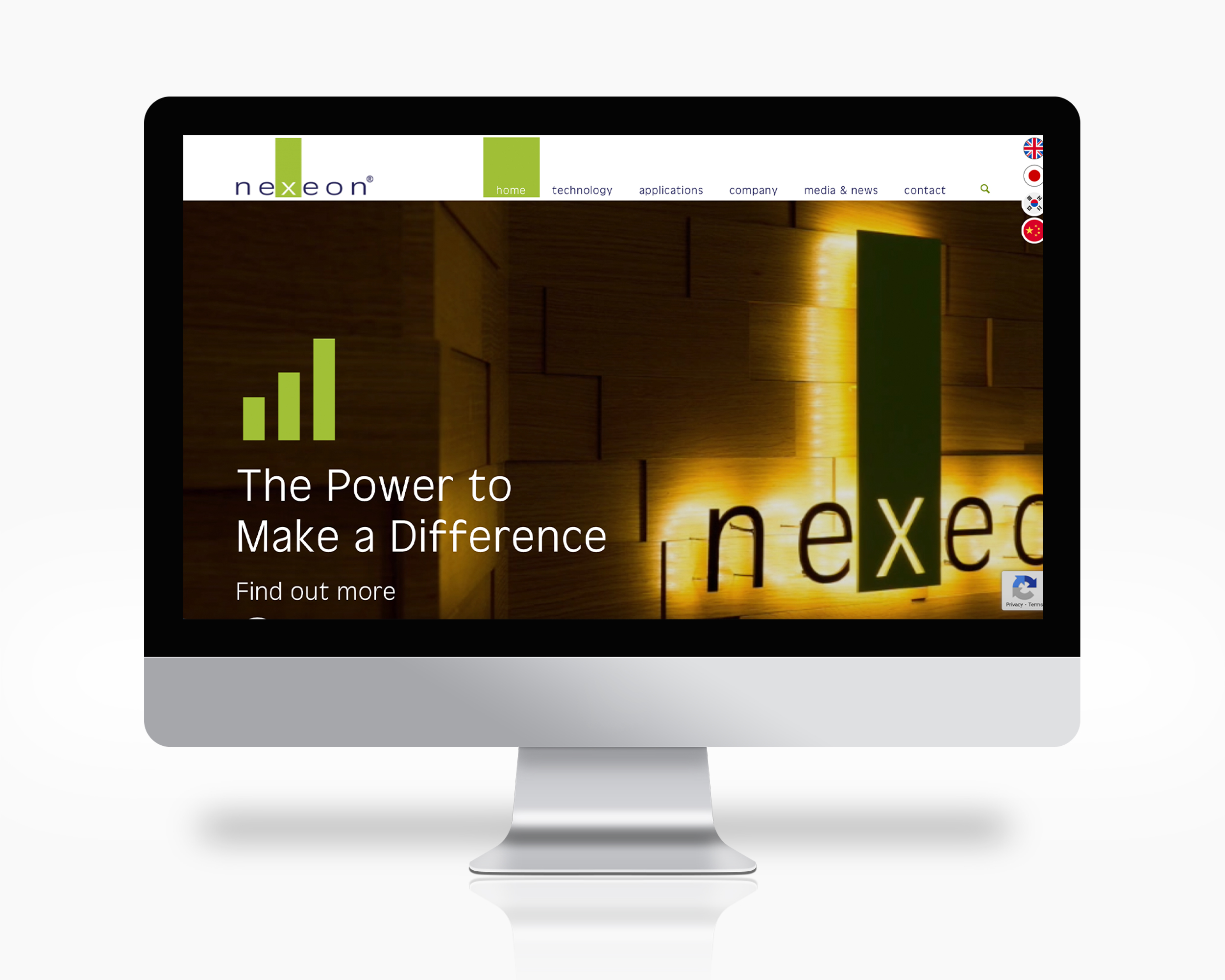 Nexeon produce innovative materials to improve battery life and performance using their silicon anode technology.
We were commissioned to revamp their existing website incorporating new photography and specially commissioned graphics to explain the benefits of their technology.
We also produced Japanese, Korean and Chinese versions of the website – with a simple switching system at the top of the page.