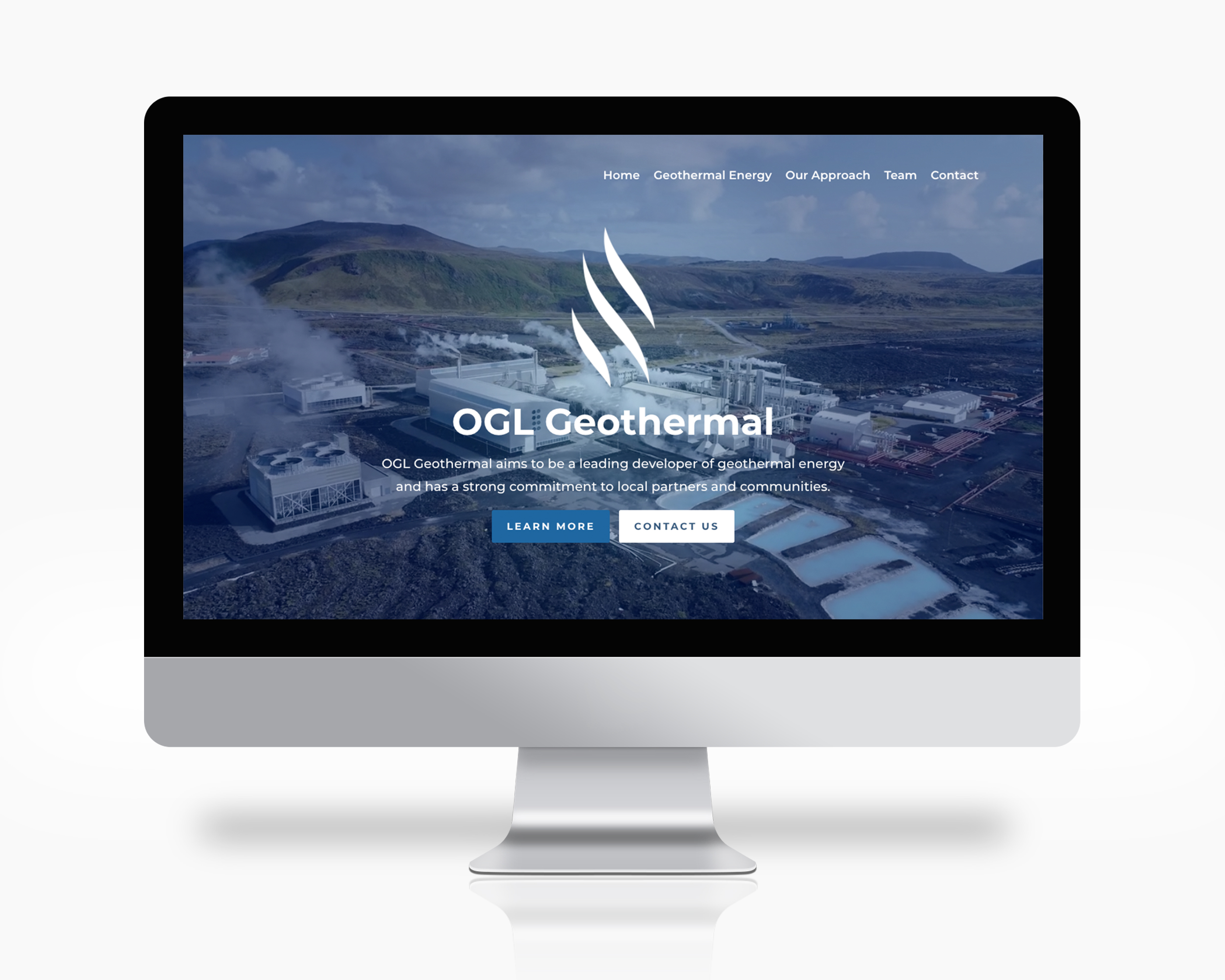 Website design
OGL Geothermal Ltd.

OGL Geothermal is a UK based start-up that seeks to develop geothermal power projects across the globe.

Their website features a full screen landing page consisting of a drone-footage video covering a geothermal energy plant which provides an attention-grabbing introduction to the website.
After launch, we provided training on how to update and change the site, as well as providing additional graphic design services for pitches.