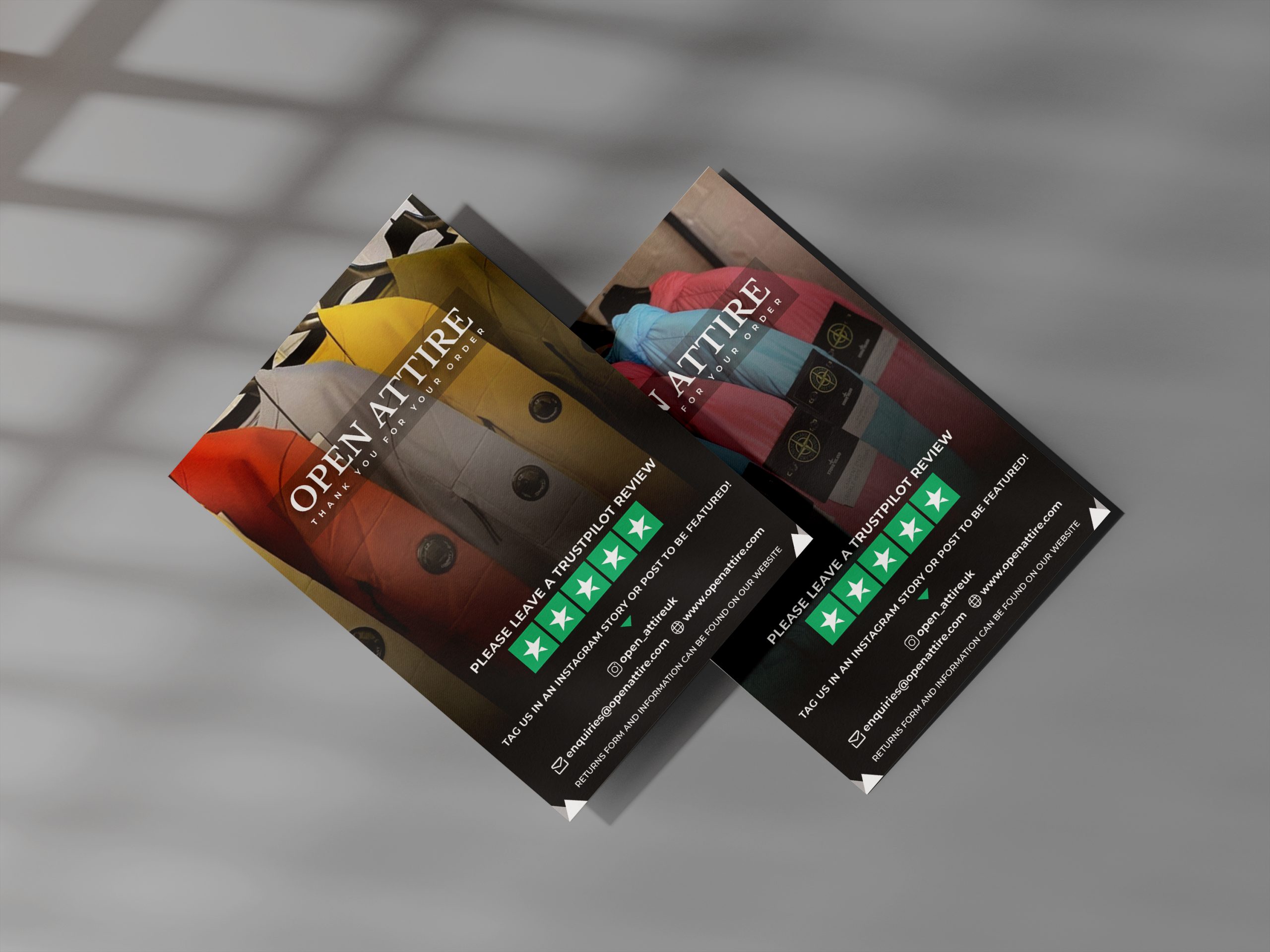 We were given a brief by an online clothing resale company; Open Attire, to design a pair of flyers using two different images they had chosen.
These flyers would be printed and were to be included inide the orders they sent out to their customers to promote their social media channels as well as prompting people to leave reviews on their Trustpilot.
The client was pleased with the outcome, and had 10,000 of the flyers printed and sent to them so that they could begin distribution.