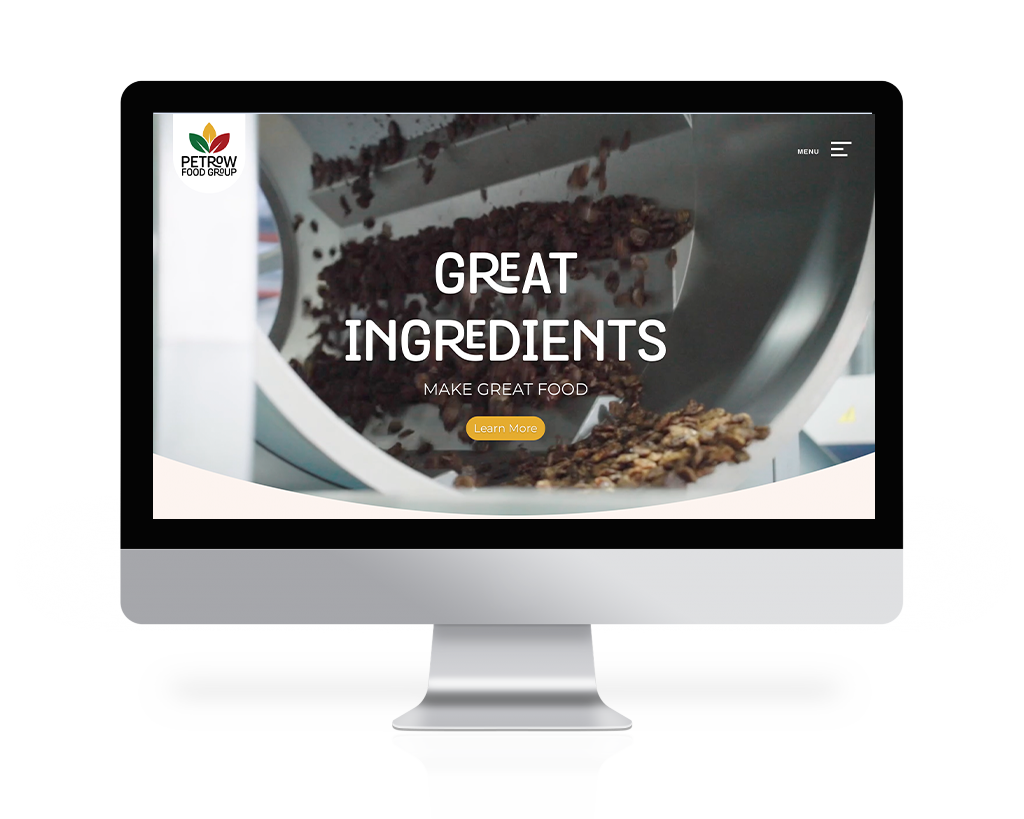 Web design
Petrow Food Group

Petrow Food Group are a large fruit and nut production company based in Haverhill.
They produce their own Tree Nut & Peanut butters in their fantastic production facilities in both Haverhill and London. In order to showcase these processes, we commissioned a professional videographer to take high quality video of the inner workings of their factories to produce a slick looking front page to their new site.
Petrow wanted a welcoming and modern looking site, so we used various different elements and photographs to create their desired look and feel. 
They were very pleased with the final outcome of the site.